SaunaHolm is the No. 1 choice for the perfect sauna experience in the region, with products and services that are backed by internationally acclaimed product technology and driven by powerful R&D and IT knowledge. 

Over the years, our company and products have accumulated a wide range of achievements and awards globally, including the prestigious Red Dot Design award; being safety certified by Sentiotec; and receiving the Certification of Compliance & European Standard of Premium Quality. Our far infrared saunas are also tested and approved by Seibersdorf Laboratories.


Within Malaysia, Sauna Holm is registered with CIDB and ranked among the Top 3 Malaysian Sauna Providers in the sauna industry since our launch in 2001, with more than 5 successful strategic partnerships established with world-renowned names including:-
Together, We are big umbrella under Messe Europe.
A Private Spa In The Comfort Of Your Own Home
Is No Longer Just A Dream
You are welcome to visit this treatment House – The Sauna & Spa World to experience warmth and relaxation to both your body and soul throughout the latest Dr. Sauna Haruhiko Antioxidant Hot Stone Bed. It is recognized as the best therapy for those with insomnia helping them to sleep well. Since your body system is exercising, it promotes blood circulation, activates the nervous system and stimulates the production of endorphins, which in turn increases the sensation of mental and physical well-being.
The Harvia Globe represents the world's leading sauna heater manufacturer's perfection in roundness. Harvia's globe-shaped heater is the prefered choice for sauna interior decorators who seek individuality and distinction in design. Using the stand that comes with the Globe, you can position the heater at your sauna's place of honor – to be admired by all your sauna bathers.
The Sauna Holm Demo-House
Today, we have moved into the turnkey design to assist to upgrade various spa facilities and furniture to famous hotels, resorts, luxury condos, clubhouses, spa & fitness in Malaysia and overseas projects. Moreover, Sauna Holm has built a demo-house for customer's trial experience before purchase, just the perfect match that you could ever wish for in a luxury bathroom, both in regard to form and function. Hot sauna, aroma steam bath, hydrotherapy whirlpool and rainforest shower can never be missed now unless you don't return home to bath.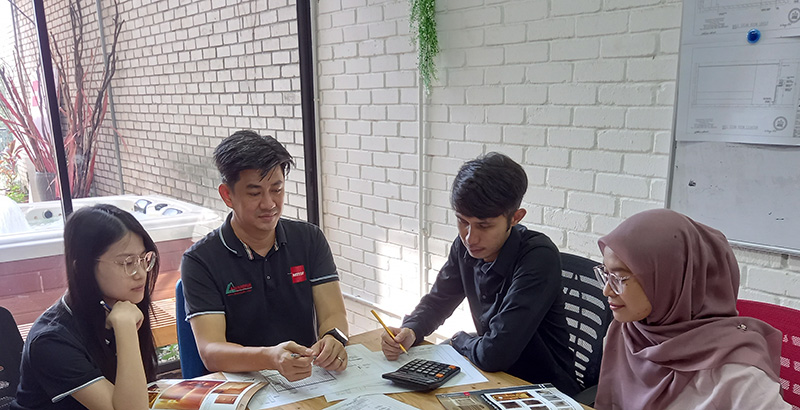 Our team of experts provides you honest and effective advice and service. We have simple methods to help you understand what is important and necessary. We will be glad to familiarise you with all required information you need to make the best decision.

With this, you will get the most for your money and satisfaction guaranteed.
We have a team of professional designers cater to suit all your needs. Be if for personal or business use, we make it possible to take your individual ideas and requirements while considering all related features and materials to design a sauna that optimises costs while meeting your needs.

Our products are manufactured entirely within our own facilities. Thus, we constantly. Our technical expertise allows us to offer customized products and service as per the requirements of our esteemed clients.
To guarantee our customer a Perfect Sauna Experience.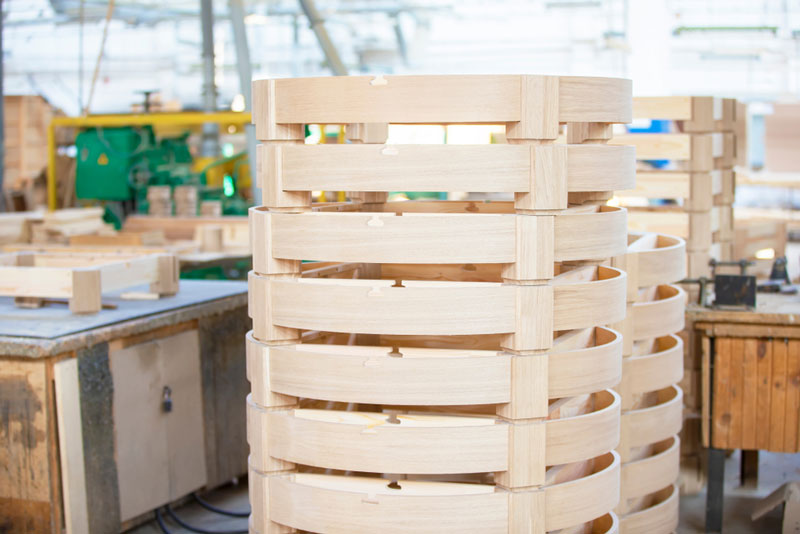 Reliable after-sales Services
Our commitment to our customers extend past the point of sale. Our well-trained customer service team are ready to service you and provide you a solution should there be any faulty on your products. We will attempt to assess the situation over the phone to arrive with all the possible parts to complete the repair and accomplish the problem at one go.
Our high standards of quality control combined with the best materials and components make the perfect saunas. We have the expertise to develop the best technical planning to produce the right products with the least defects and thus, guarantee trust and satisfaction.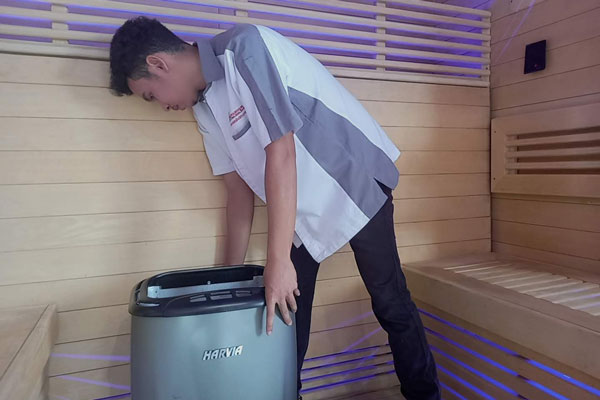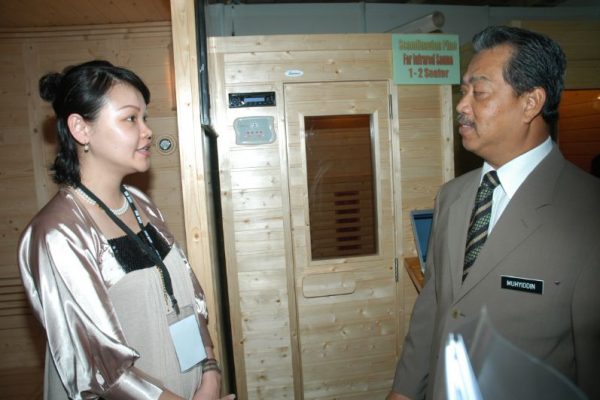 Malaysia 8th PM Tan Sri Muhyiddin at International Export Conference 2008.
Yang di-Pertuan Agong ke-14 (The Current King) was presented with our product catalogues in 2011.
Tun Mahathir (Former Prime Minister) and our Project Director Mr. Foong after product presentation in 2013.
Start Digitalization journey (Digitalize the business).

Christmas eve luncheon cum present exchange amongproduction staffs in 2015.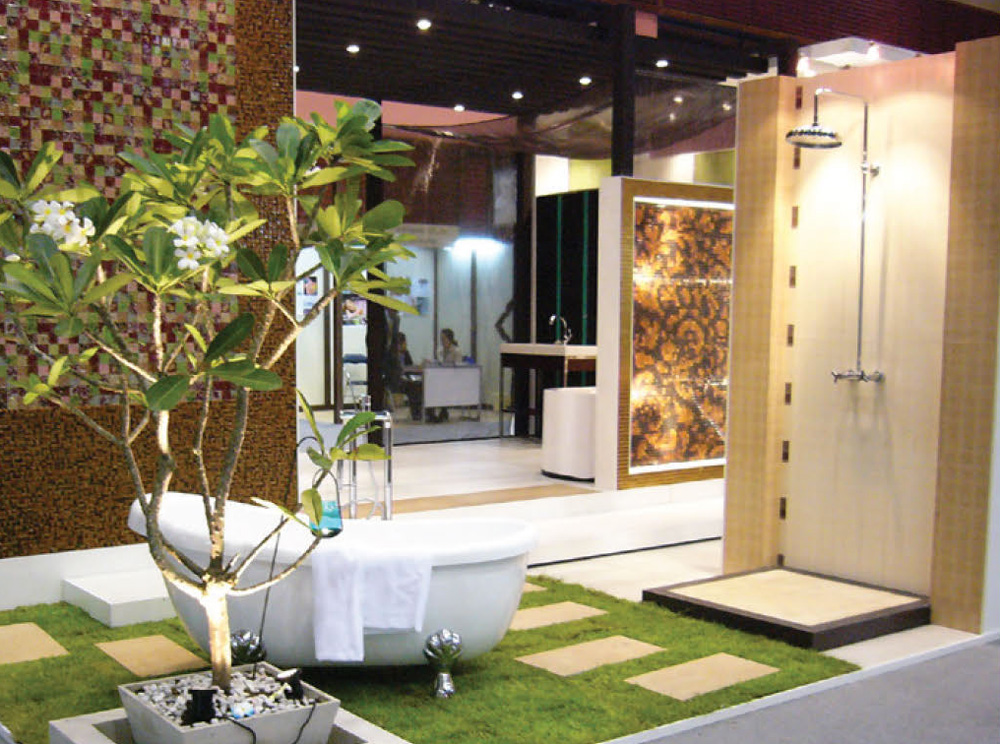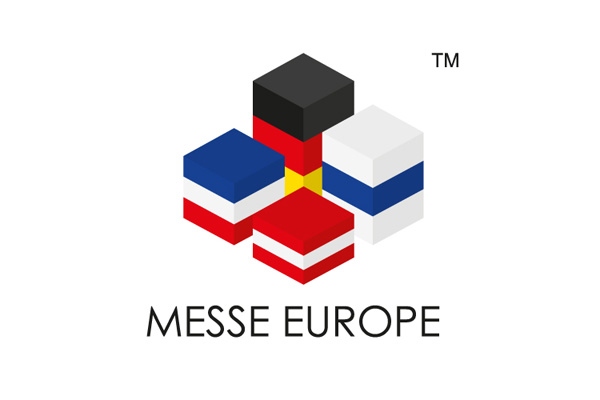 Partner with international brands such as Harvia, Devatec, Klafs, and Sommerhuber to form Messe Europe.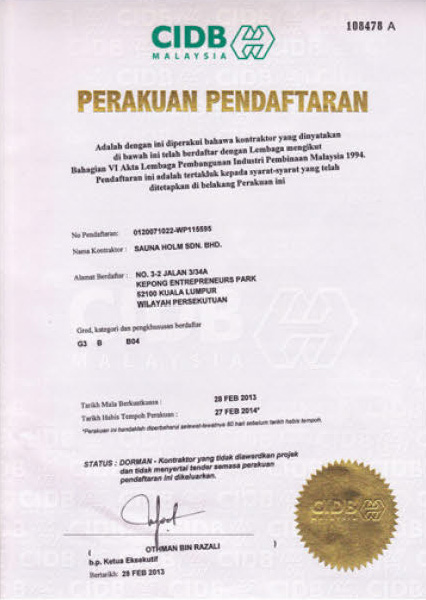 Our branched-out whirlpool factory in China 2014.
Sauna Holm was selected to represent Malaysia to attend at the International Sauna Conference took place at Germany in 2014.
Mr Foong with Finland Harvia CEO Tapio and team.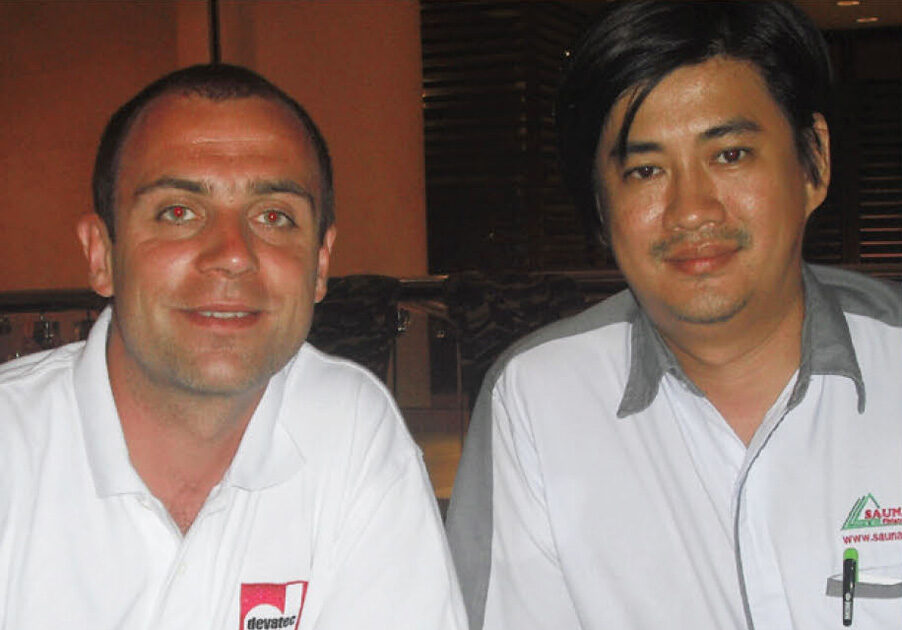 Alexandre Ziche and Mr. Foong at product training of the most high-tech steam bath of Electrode System.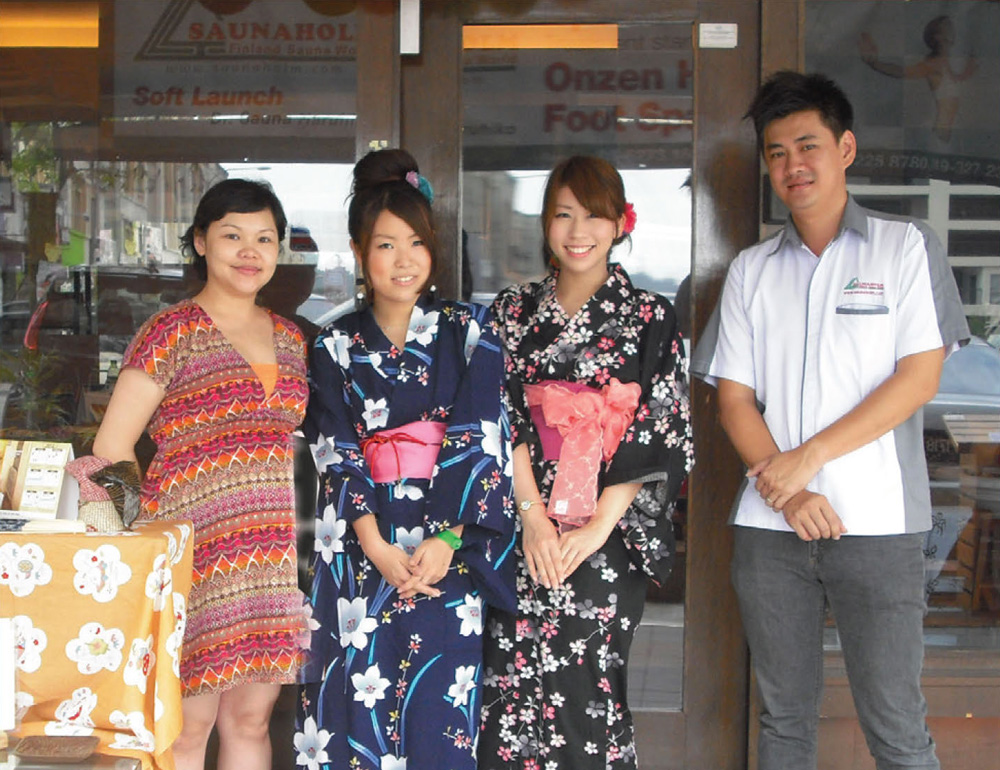 The first launching by our Japanese partner represented by Ms. Chika & Ms. Ayaka of our most premium product: Dr. Sauna Haruhiko – the Japanese Hot Bed.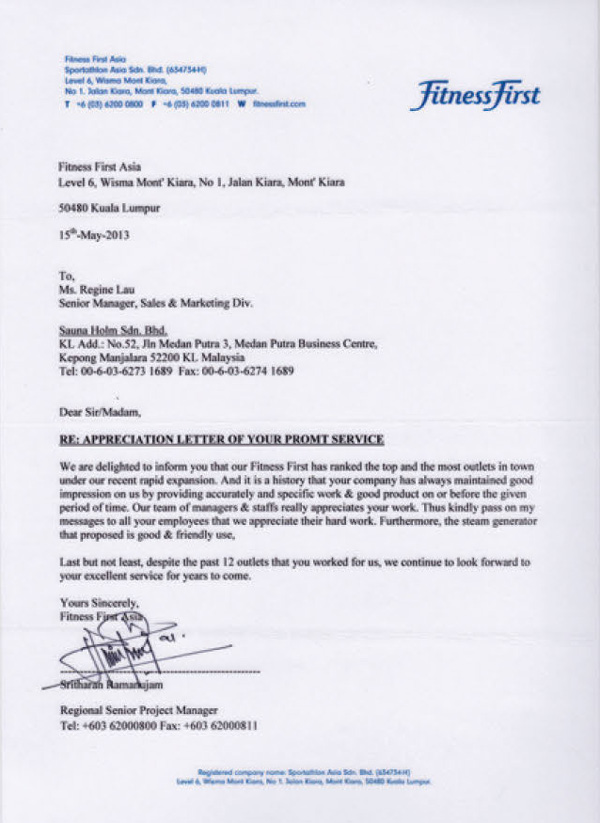 The appreciation letter byFitness First Asia who engaged with us to service them for more than 50 outlets in the South East region.
Sabah Kota Kinabalu Showroom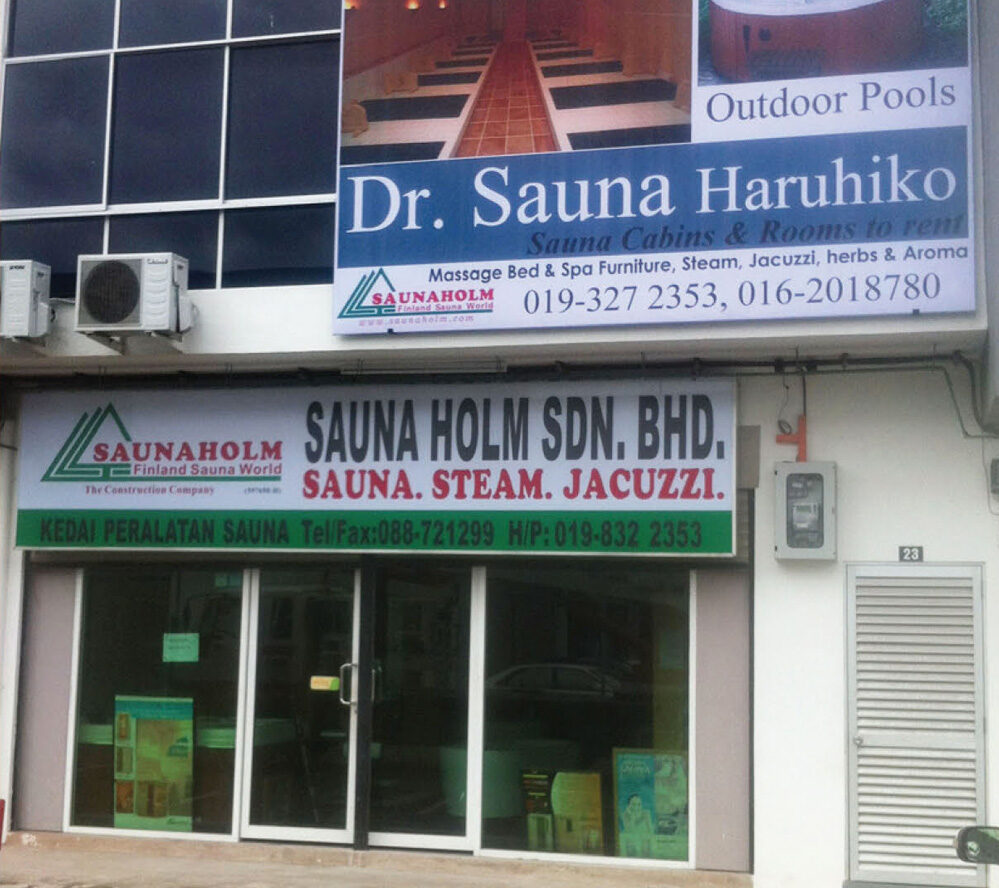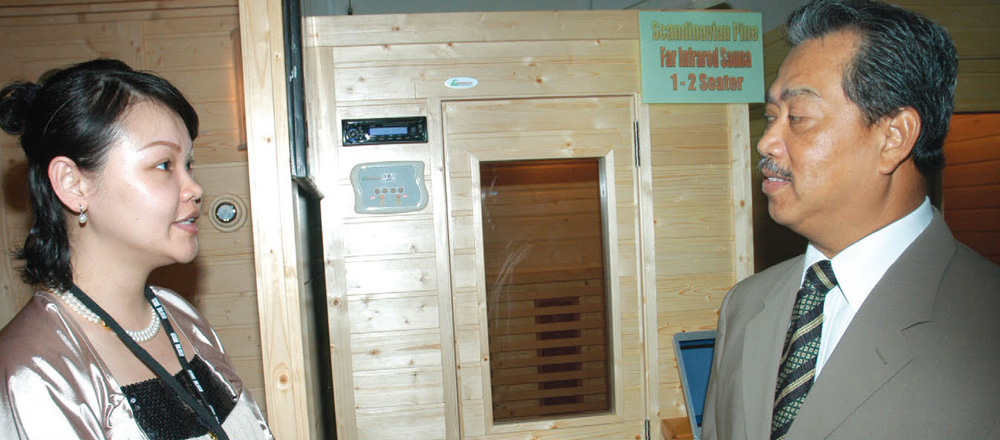 Ex-Deputy PM Tan Sri Muhyiddin at International Export Conference 2008.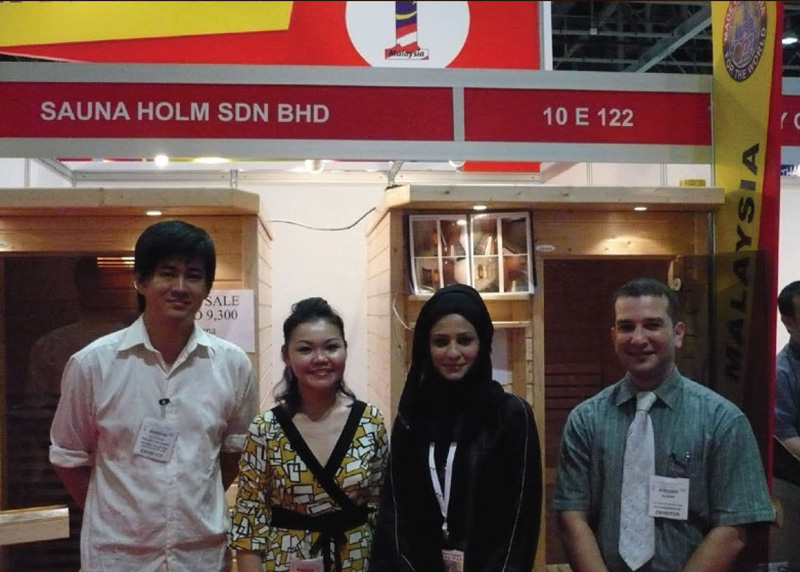 Sauna Holm at Dubai Exhibition 2010.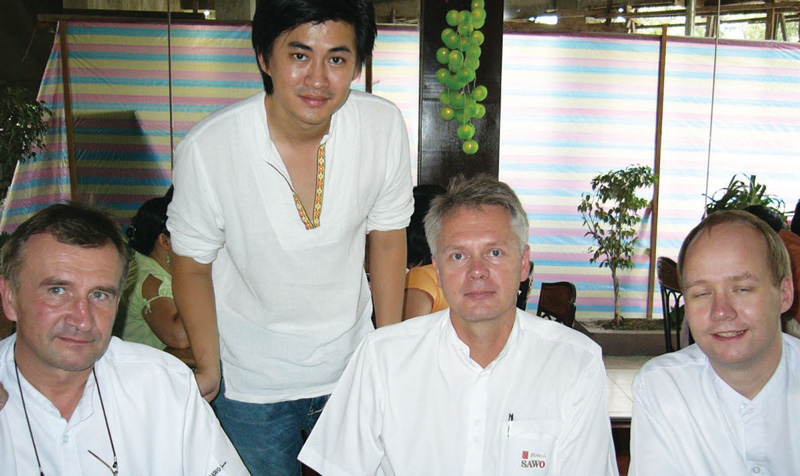 Our Finland principal Mr. VM and his assistants from Finland and Germany.

Malaysia Kuala Lumpur Demo House with Perfect Sauna Experience